A Most Violent Year (2014)
As a movie that portraits crime and corruption in New York City during the winter of 1981 (a year statistically considered as one of the most violent years in the city history), it was really difficult to watch A Most Violent Year without noticing the similarities with what's going on around the world nowadays. Everyone tries to rule everything with an ambition moved by grief that sometimes looks more like a crazy obsession… And when one looks at A Most Violent Year it's clear that not much has changed and that society is still ruled by corruption, power and money. So in a set that places everyone in danger, a successful immigrant, Abel Morales (Oscar Isaac), tries to expand his business in a quick and dangerous way, under the looks of his competitors. With his family in danger and with violence spreading like fire, Abel has to cover the dark past of his business while dealing with the police and with the threats of his fellow competitors who look at all the situation in a bright way. A Most Violent Year is the story of a man who does his best to protect his family and everything they build in a struggle against crime and time.
In A Most Violent Year the viewer is invited to visit a concept similar to the 70's gangster movies while witnessing two great performances by Oscar Isaac and Jessica Chastain. With a slow pace, an aggressive energy filling the movie's atmosphere and a very interesting story about power, it's really hard to judge the movie in a negative way. The characters are constantly developing their personality while each one does his own judgment regarding the series of violent events that were occurring and I must say that J.C. Chandor did an amazing job by seizing this unpredictability to make things even more interesting. And I say this because even with under-developed characters, the story is powerful enough to impress its viewers. Either way, thanks to the amazing performances of a great duo, A Most Violent Year was a great surprise for me. Oscar Isaac plays the powerful business man whose ambition forced him to make a risky move that could place his company in a powerful position of a highly competitive market. However with the violence levels increasing in town and with the safety of his employees and family at risk, what could be just a difficult month ended up being a complete nightmare. With a constant fear of losing the empire he and his family built over the years, Oscar gives life to a methodic character who can't accept violence as a mean and who tries to defeat his competitors and his threats by not giving up while he is constantly under pressure by his friends and wife. Abel is a powerful man that elevates the intensity of the movie in a level it's rare to see in modern cinema by displaying confidence and integrity even when his thoughts are dominated by fear and uncertainty. Abel's wife, Anna, interpreted by the talented Jessica Chastain, is a more emotional character who is willing to do anything to protect everyone she loves. Just like Abel, she is a powerful woman who understands the dynamics of the business pretty well and who gives an enormous contribute to the company. However, while her husband remains focused and calm even in the most difficult moments, Anna reacts to her fears in a more desperate way. Thanks to their similarities and differences, their relationship is constantly showing interesting developments thanks to an odd debate about the best way to fight violence.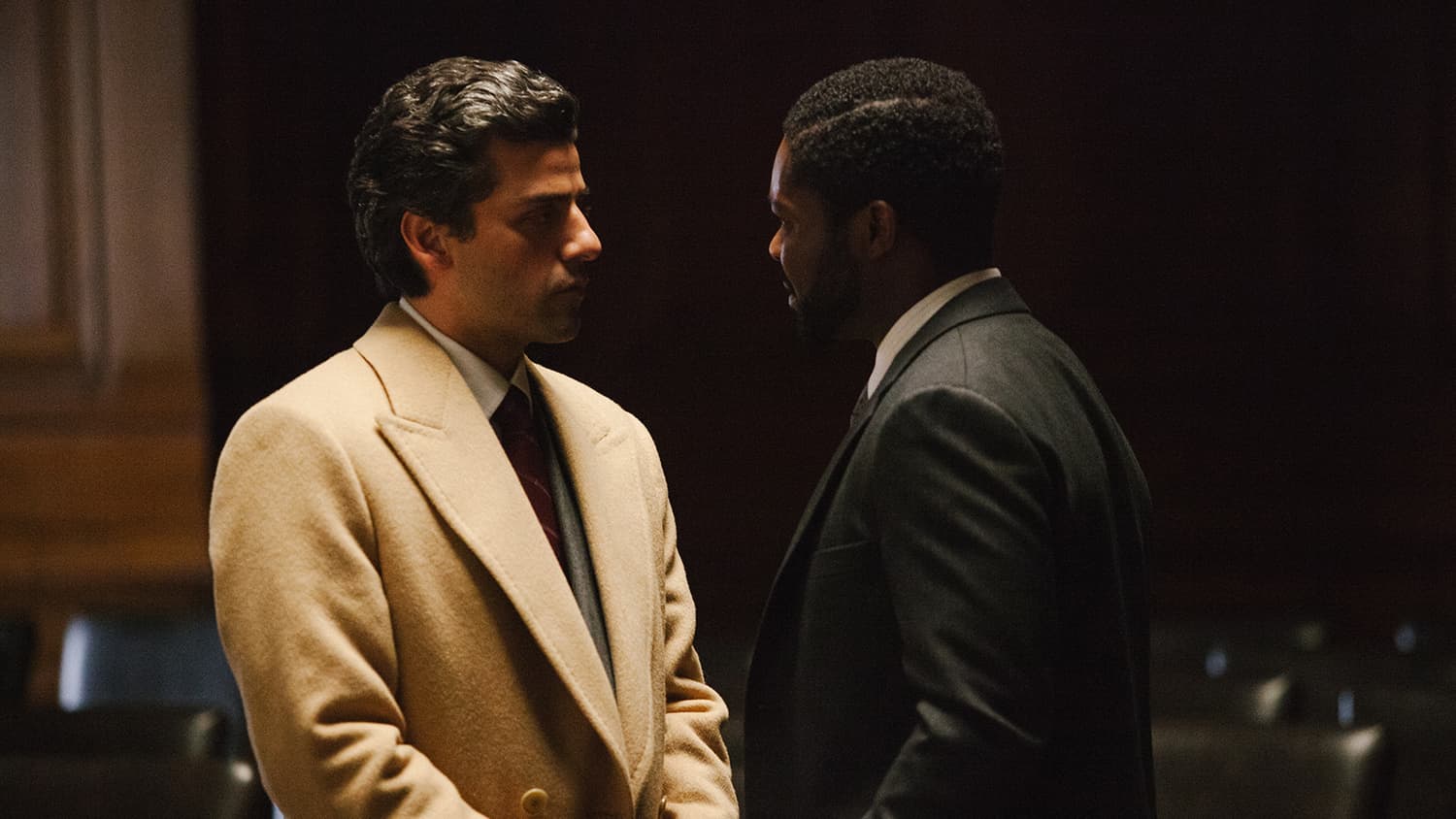 Supported by these two amazing performances, A Most Violent Year is a great movie that captures in an honest way the essence of its genre with its intense story that never loses the impact and a powerful ending that concludes the struggle between Abel and Anna's thoughts regarding the usage of violence to end the devastating succession of crimes against their business. Some may dislike it for the lack of entertaining moments and others, like me, will enjoy it for its intense and dark pace that is constant during the entire length of the movie. In the end it's clear that A Most Violent Year was one of this year's biggest snubs at the Oscars, since it's such a pleasant surprise in a modern cinema too focused on entertainment. J. C. Chandor's latest movie is an intense, intriguing and very interesting look on a society ruled by crime, corruption and money in which one can lose in just a matter of seconds the work of his entire life. Devastating, honest and violent, the essence of the great gangster movies was captured in a great way in this journey for power.
---
---