Review | Danny Collins (2015)
Danny Collins fits right into the feel-good movies category… A shot through the heart that is not only heartwarming but also captivating. The story is constantly flowing into the expected direction and honestly in this case, that was a good thing, mostly thanks to good and kind characters that you want to cheer for every time they show up. A portrait of an old rock star, tired of doing the same things, tired of his exaggerated life that so far has only left his heart empty and tired of not being able to change. Danny was a rock legend, a 70's singer that conquered everyone worldwide but after so many years the fact is that he hasn't done anything new to deserve all those cheers. Fame made him the man he didn't want to become. But everything changed when his manager gives him a letter… A handwritten letter by John Lennon that made him ask to himself what he wanted to do with the rest of his life.
Deep down, Danny had a pretty amazing life, mostly filled with drugs, alcohol and women but he still had a great time living the rock star way of life. He had a son he never went to visit and the last song he wrote was dated several years ago… So, Danny was in a mess and he decides to fix his life once and for all, looking for a way to redeem himself from his mistakes. So there he goes… He starts writing a new song and at the same time goes to his son's hometown to meet him. Yep, the regular feel-good movie with only some surprises in the end. Honestly, I liked it this way… Even though it played for safe, Danny Collins has still heart and soul and Al Pacino simply dominates that stage with his charisma and his lovely character who happens to be a good guy.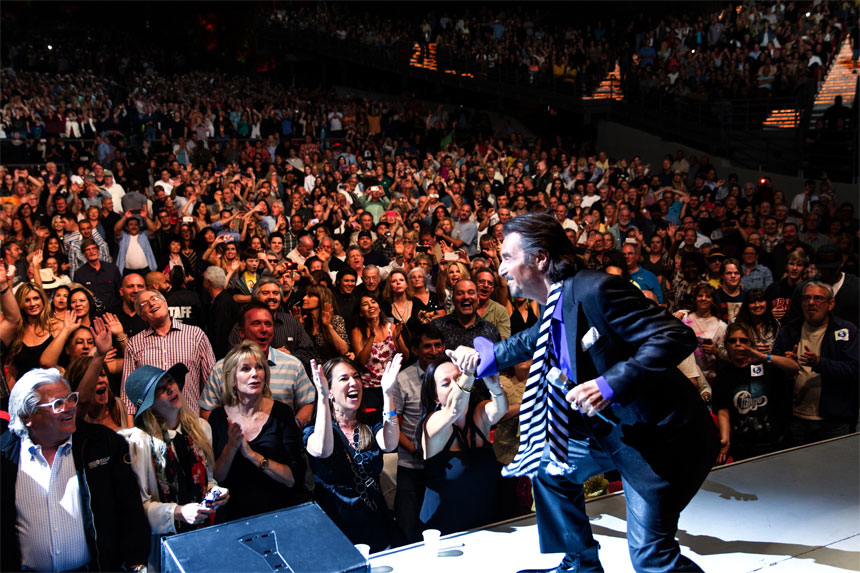 Al Pacino plays basically the character everyone loves to cheer for. He is charismatic and his personality is quite unique, like he is the nicest guy on the planet. So maybe there's a bit of exaggeration in this piece of the story but the fact is that he fits perfectly into this role of an old rock star who is trying to make up for his mistakes in the past. Besides Pacino, Danny Collins also stars Jennifer Garner and Christopher Plummer. The thing here is that I am a particular fan of this genre, mostly for the way movies like these make me feel about life. It's great to feel a bit of goodness and kindness in a world constantly threatened by cruelty and disgrace. So yes, if you're a bit like me, Danny Collins will work even better. It's like a music show you don't want it to end.
The movie features several great songs by John Lennon and honestly there's a considerable emotional depth thanks to this nostalgic references. The issue is that nothing stood out, precisely because this was a somewhat safe play… Danny Collins is one of those lovely feel-good movies in which dreams come true and nothing happens to be impossible and I actually like it that way. I left the theater happy and satisfied with the movie mostly because it fulfilled the main goal of making me feel good but when it comes to having something unique and memorable, despite Al Pacino's pleasant performance there's not much to highlight in this movie. Danny Collins is basically music for your ears… A musical journey through the world of rock stars in which a man tries to prove that he has a lot more than just a great voice. A journey of redemption that will lead us into heartwarming events that will make you smile in the end.
---
---